How long has it been since you did a major change or shaped-up...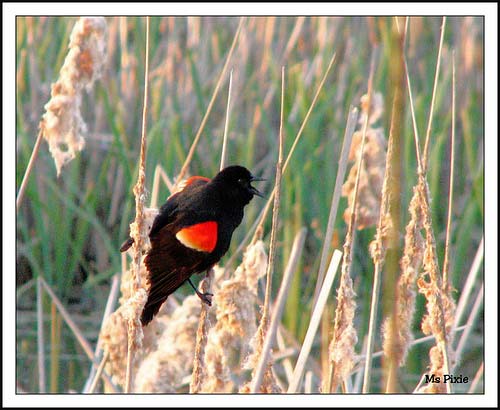 How long has it been since you did a major change or shaped-up in your store?
Timeout! Eager to successfully change the bland design for my existing website. Feelings concerning the pro appearance of http://www.texastruckracks.com? Unquestionably a great KUV rack shop whenever needed in the TEXAS location. Send a remark. Appreciated!
How long have your walls been the same dated, tired color?
When was the last time you changed your window? (how many potential customers have passed that same window display so many times that they don't see it anymore?)
You must excite customers! Give them a serious indisputable reason to shop and enter your store. Spark their curiosity. Be outrageous! Do something! You need to showcase or highlight new products or new themes. Do it with lighting, new fixtures, new signing . . . new ideas. Yes, you could hire a pro, but it's hard for me to believe that, between you and your employees, there's not enough creativity and imagination to pull it off on your own.
All too often over years of operating a business, we lose sight of how a customer sees us.Our goal here should be to have the same freshness we had the day we opened our store. Remember how good everything looked the day you opened your doors?
Remember how clean it was?
What impression do you create today?
Is your image one of a store that's stale or past it's prime? Or is it anexciting, vibrant and pleasant place to shop?
Yes , I know you've built a base of customers and you've worked hard to get every one of them, but what about new first-time customers, or even tourists? You want and need those people too, don't you? What is their perception of your store?
Take an afternoon and go look at your favorite stores and think about what makes these stores so good. Study them! Analyze them! Some of my favorites are Antrhoplogie, Crate and Barrel, Williams-Sonoma, Apple, Build-A-Bear, The Pottery Barn, Nordstrom and Trader Joes What really makes them different or more unique?What makes them customer friendly? What makes them fun? Why do customers return again and again?
WHEN YOU RETURN FROM YOUR VISIT TAKE A FRESH LOOK AT YOUR STORE THROUGH YOUR CUSTOMERS EYES
Before you get into any total store makeovers, start with one simple area and begin by taking a critical look at what you currently have. For instance, the sales counter or cash register area. Is it cluttered? Is it crowded and unprofessional? At the very least, stand in front of your counter area and take a good hard look. When you stand behind the counter day-in and day-out, you don't see what your customers see. I've seen counter areas at some stores and actually felt embarrassed for them. Consider everything that anyone can see from the customer side of the counteron the walls, on the floor, down behind the register. Get rid of any loose papers around the check out counter and remove items that make you look cluttered and amateurish. Things like post-it notes or small pieces of paper that are scotch taped to the register need to go. Keep paperwork, invoices and packing slips away from this area. All of this gives your customers the perception that you are disorganized and second-rate.
IF YOU REALLY WANT TO DO IT RIGHT, TRY THIS APPROACH!
Grab a digital camera and begin shooting your store. If you have the right attitude and take your time, this should really be an eye opening exercise. Its a simple and effective approach that will give you a whole new perspective.
Aside from a digital camera, you will also need a computer screen and possibly some ability to print out the photos you take (printing photos out is up to you, but preferable). You don't need a fancy camera. And you don't need to be a great photographer. One of the great things about photographs is they don't lie and they allow you to just stare and focus on individual images of your store.
Have you ever really tried to look at your store through your customers' eyes? Its actually kind of difficult! What happens too often is that we can't see the forest for the trees. The difficulty is, as owners we have a habit of seeing what we intended rather than what is really there.
BEFORE YOU BEGIN:
Don't be shy about the number of shots you take. You don't have to print them all. Better yet, it costs, you nothing to download all of your shots on your computers so that you can study every one of them.
Tips to Get Started
1. Take your photos from the realistic perspective of your customers. Start from the parking lot or down the street 50-100 feet. Take a shot from across the street. Snap away as you approach your front windows and front door. (Take a shot later of your store from your own car as your car drives by it.)
2. Take shots of the store surrounding yours, as one of them might be grabbing some attention away from your store. (It should show up in the photos.)
3. When you get inside, snap the first 5-10 of floor. Take a shot up and out towards the upper half of your store meaning from about 5 up to the ceiling.
4. Follow what ever happens to catch your eye as you look through the lens. You can also follow the common route you see most of your customers take and follow that route all the way back to your bathroom and stockroom door.
5. Even if you don't generally allow the use of your bathroom, take a couple of shots of it right now as it is.(Im betting you have allowed some customers at times to use your bathroom.)
6. Then go back from the rear of your store and walk through to the front (always looking through the camera lens).
7. Do you see wasted space? Shoot it.
8. Take shots of any special areas including the back wall, the check-out counter, the wall and floor behind the check-out counter.
Reviewing Your Photos
Take a hard and very critical look at everything you see. Photos don't lie. Dont make excuses for dark spaces, dirty floors, dirty ceilings and vents. Look up and down at every shot and ask yourself, Is this the best I can do? Consider rating each shot for the quality of the display and effectiveness, with a ten being the absolute best or perfection
IMPORTANT:
If your willing to print out your photos, a good idea is to shoot all your walls by overlapping the shots so you can build a panoramic view with the prints. It really is best if you can print all of your photos and then mount them on some large poster boards or even a large blank wall somewhere. The idea here is to build a picture of your store as your customer sees it.
Believe what you see. Dont see what you believe!
These photos are the brutal honest truth for your store!
Let them become your inexpensive brutally honest consultant who is looking at your store with a fresh pair of eyes.
Questions To Ask As You Review Your Photos
1. Are your pictures colorful, busy or boring? Does color need to be introduced as a background to make certain merchandise pop?
2. Do you have areas of your store that make a powerful statement as to what you're about or what you have to offer? Do you see areas in your photographs that have impact.
3. Also watch for large dark or shadowy areas. Dark areas may not be lit well enough in your store.
4. Your eyes will naturally be drawn to the better and brighter photos or the brightest and whitest areas of the picture. Is there a reason these things show up better in photos? What about for customers? Is the effect the same on customers?
5. Notice your signage, and don't make excuses for signs that are hard to read or not very noticeable.
6. Ask yourself what your photos are picking up that you don't want anyone to see?
7. Are there any areas of your store that are visually more exciting? Why is this. What can you do to help other areas?
8. What areas of your store look great and work well for you? Is there anything you can do to duplicate this success?
9. Now ask yourself how your photos compare to the visit you made to your favorite stores. What is the difference? Yes your favorite stores may benefit from expensive interior design and fixtures, but what about each shelf and each 4 section. What can you do with the merchandise that might replicate their best displays?
Other Hints:
When it comes to maintenance and cleanliness, don't tell your people they need to clean the store. Take the time via a meeting to explain to your people all of the rationale behind having a clean store.
Create an action list of your priorities for rectifying what you find, beginning with the photos that received the lowest scores from 1-10
It is also worthwhile trying this exercise with a video camera too, but for different reasons. A video camera allows you to do a real-time walk-past of your storefront and then a normal walk through your store. Dont decide where you're going to shoot in advance. Use it and follow whatever captures your attention as you look through the lens.
HAVE YOUR EVER HEARD IT SAID THAT CUSTOMERS
HAVE TUNNEL VISION?
NOW YOU CAN EXPERIENCE YOUR STORE
WITH YOUR OWN VERSION TUNNEL VISION!
(but only if your effort is honest and sincere)
You won't be able to focus on everything at once as you videotape your store and walk through it, but neither can your customers as they walk through your store.
A video will very quickly and effectively demonstrate how quickly you must grab the eye of the customer who walks through your store.
Now. . . Get to Work!
Many thanks followers! I Skyped my buddy we could critique his great credible residential mortgage agent in Hamiltons, https://donnasmortgages.com during a new piece. If you are researching for a real estate agent in the Ontario sector, they certainly were fabulous.
Lastly, I absolutely will mention the basic idea for this specific information with thoughtfully granted via Ron at Ronald Smith HVAC. They definitely are an ideal HVAC specialists. I certainly enjoy a smart concept!
Footnotes
https://verticalthinkinginc.com - Many thanks for the late-night work Jordynn.

Posted in Suppliers Post Date 08/01/2019

---